EMSO – PT website launch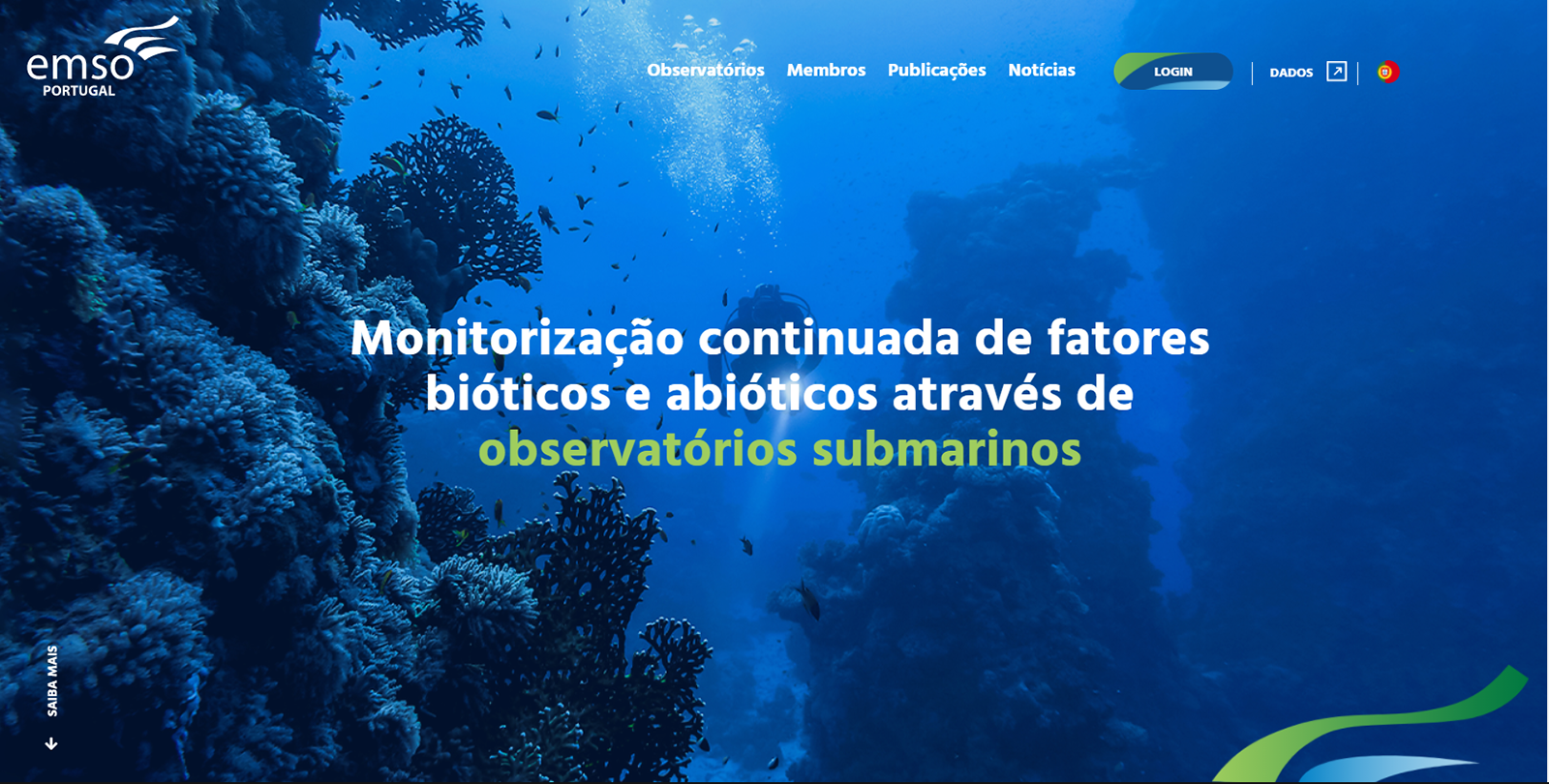 2020-10-02
The website for the European Multidisciplinary Seafloor and Water Column Observatory, Portugal (EMSO – PT) has been launched today.
EMSO-PT is a European Large Scale Research Infrastructure, consisting of multidisciplinary underwater observatories and other data processing support infrastructures. The goal of EMSO-PT is to generate continuous scientific data on marine environmental processes related to the interaction between the geosphere, biosphere and hydrosphere, made available through open access to all stakeholders.
Fifteen institutions, universities and marine technology companies participate in the project, providing key expertise and knowledge. The project is classified as a "Research Infrastructure" and is integrated into the EU's wider deep sea observatory network,  EMSO-ERIC (www.emso.eu).
To find out more about the project, visit www.emso-pt.pt
Lançamento da página de internet EMSO – PT
Foi lançado hoje o website do Observatório Multidisciplinar Europeu do Fundo do Mar e da Coluna de Água, Portugal (EMSO - PT).
EMSO-PT é uma Infraestrutura de Investigação Europeia de Grande Escala, constituída por observatórios submarinos multidisciplinares e outras infraestruturas de suporte para processamento de dados, com o objetivo de disponibilizar informação científica de forma continuada e gratuita, sobre processos ambientais marinhos relacionados com a interação entre a geosfera, a biosfera e a hidrosfera.
Quinze instituições, universidades e empresas de tecnologia marinha participam no projeto, contribuindo com o seu conhecimento e vasta experiência na área. O projeto é classificado como "Infraestrutura de Investigação" e está integrado na rede mais abrangente de observatórios de águas profundas da União Europeia no âmbito da iniciativa EMSO - ERIC (www.emso.eu).
Para saber mais sobre o projeto, visite www.emso-pt.pt