REP(MUS)21 - Distinguished Visitors Day (DVDay)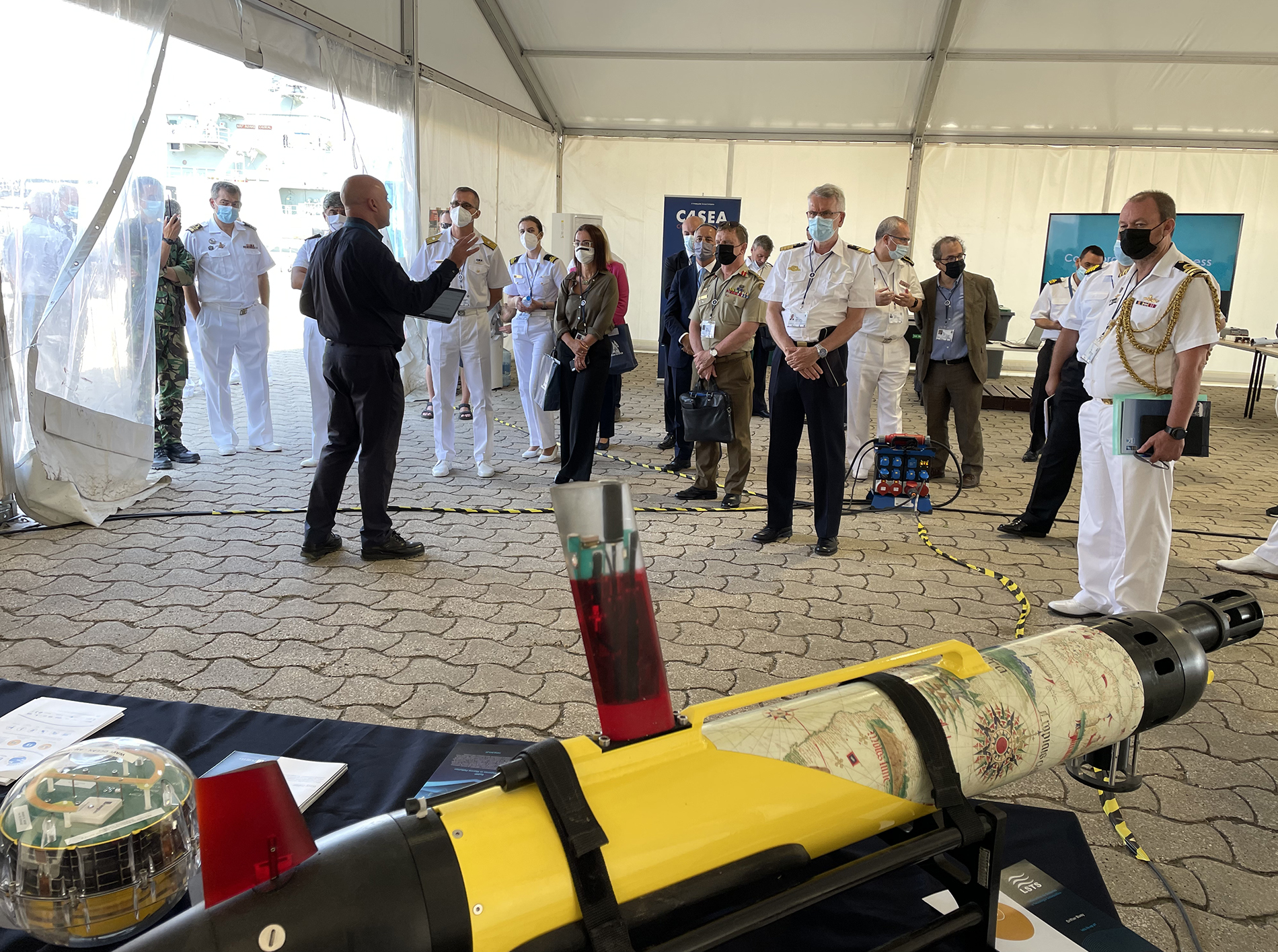 2021-09-23
In the last Friday, LSTS joined the DVday activity as part of REP(MUS) 21 exercise.
The Distinguished Visitors Day (DVDay) represents an opportunity for the participating Navies and NATO entities in REP(MUS)21 to promote their work and share their goals for the exercise to an audience of DVs.
The aim is to make participants exchange their work and ideas through briefings and demonstrations including interaction with the diverse group of companies, navies and universities participating in the REP(MUS)21 to promote and garner continued support to enhance the collaborative development of unmanned systems capabilities.
The exercise also promotes the increase of cooperation and technology integration between partner navies, NATO members, academia, scientists and industry. It helps understand and validate the Portuguese Navy exercise infrastructure and the use of unmanned systems in their fleets, and reinforce the status, impact, and importance of those for the future.
Distinguished visitors consisted of a diverse group of guests, invited by the Portuguese Navy. They range from senior operators, influencers, and decision makers from REP(MUS) Participating Nations, REP(MUS) Sponsors, NATO staff and entities, to operators, acquisition and support specialists, industry, and academia.
This day was marked by the arrival of the DVs on the NRP Álvares Cabral that was escorted by a group of autonomous ASVs and UAVs during its arrival and departure to/from Tróia. During their stay in Tróia, the DVs had the opportunity to visit the participant's stands and keep up with the operations in real time at the center of operations and control.